In this edition of Toronto Maple Leafs takeaways, Ill look at three takeaways from the 4-3 shootout victory over the Anaheim Ducks tonight. Winning this game shouldnt have been so hard. Goalie Jack Campbell held a 3-1 lead, but the Ducks came quacking back to tie it 3-3 and send it into overtime.
All game long, and during the overtime, the Maple Leafs rained shots on John Gibson whos an NHL All-Star this season for a reason, but Gibson stopped shot after shot to keep his team in the game. A crazy first goal and a lucky tip on the third goal tied the score; and, in the end, shootout goals by Jason Spezza and Auston Matthews sealed the deal. Campbell stopped two of the three shootout shots he saw.
Related: Maple Leafs Open to Acquiring Players With Term in Deadline Trades
Takeaway One: Perhaps Thats Why We Might Not Want to Trade a Defenseman Quickly
Timothy Liljegren hit his head during a collision at mid-ice during the first period and left last nights game against Ducks. He didnt return (for what was called for precautionary reasons) and the Maple Leafs played a defenseman short for the last 50 minutes of the game.
After the game, Maple Leafs head coach Sheldon Keefe reported that Liljegren was trending in the right direction after he left the game. Im unsure what that diagnosis means, so I cant really say anything about Liljegrens injury was clarified. What I did hear was that Liljegren was under evaluation for a head injury, but that hes day-to-day. That means he might actually play in the upcoming game on Saturday against the Detroit Red Wings.
Takeaway Two: Auston Matthews Has Another Multiple Point Game
No goals tonight for Auston Matthews, but he did register assists on two goals in Wednesdays 4-3 shootout win over the Ducks. Matthews assists came on goals by two of his other Core Four partners William Nylander and John Tavares. Matthews is on a nice run recently and on the season.Mitch Marner also scored his second power-play goal in a couple of games after going more than 101 games without one.
To date during the 2021-22 regular season, the Arizona native has scored 25 goals and added 18 assists (for 43 points) during the 36 games hes played. Tonight was Matthews 14th multiple-point game of the season.
Takeaway Three: Jason Spezza Does Whatever Hes Asked and Whatever It Takes
Jason Spezzas no longer the player he was in his prime, but he still remains added-value to his team. He was almost invisible during the game and played under seven minutes (6:56 to be exact); however, when the shootout came along, coach Keefe threw him out first and he delivered. The old Yoda still has some skills.
As I noted, until that shootout goal, I barely remember seeing Spezza on the ice. Perhaps thats because I like everyone else was watching the new line combinations to see how they did.
The truth is we dont know. The Maple Leafs only scored three power-play goals, but not a single goal in five-on-five hockey. Thats good, I guess. The Maple Leafs special teams have to be good, and they are.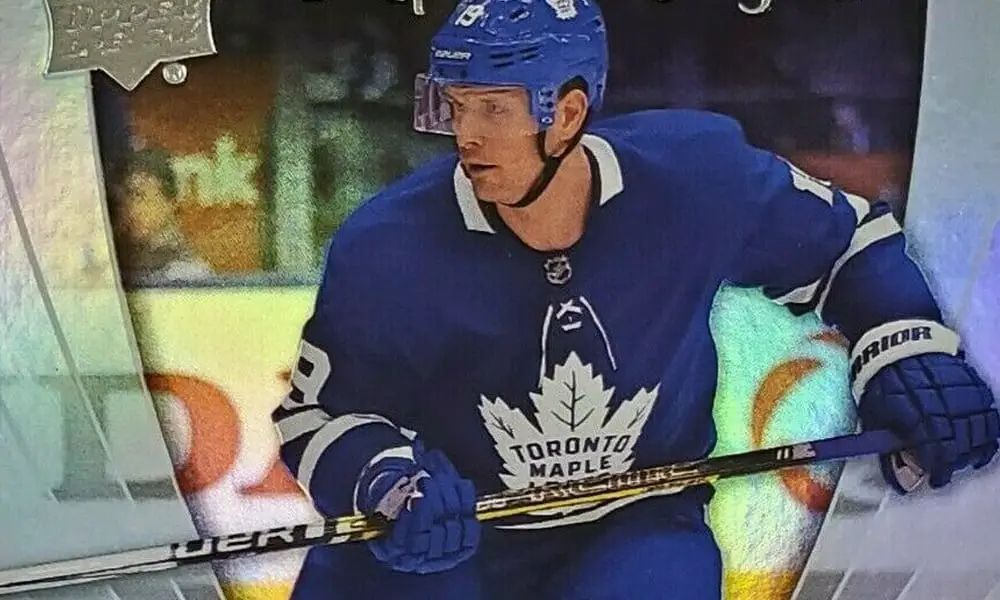 After the game, coach Keefe noted that in his own time with the team, Spezza has been as consistent of a shooter as we have had in the shootout. He missed earlier this year, but he is a reliable guy. I like his ability to go first with the combination of his experience and poise.
Keefe also noted his strategy of throwing Spezza out first. It was because, when the team comes out of a tough overtime, moving Matthews and Nylander to the teams second and third shooters gives them an extra breather coming out of it with Spezza going first like that and setting the table for us, he did a tremendous job of finishing there.
Worked tonight.
Related: Maple Leafs Fans Get Ready for Entirely New Forward Combinations