According to Jimmy Murphy of Boston Hockey Now, there is still plenty of interest in Jake DeBrusk from NHL teams. Among them, he believes the New York Rangers might have an eye on the forward thanks to an injury that took Sammy Blais out of their lineup for the foreseeable future.
Related: Maple Leafs Quick Hits: 3 Key Questions About the Team and Players
While Murphy wasnt able to confirm the Rangers have actually contacted the Bruins about a potential trade, in his article Could Bruins Entice Rangers With Jake DeBrusk?, he writes that NHL insider and TSN Insider Trading panelist Darren Dreger reportedthat the Rangers were already looking for a middle-six forward. Blais injury only amplified their need to make a potential move.
Its the Rangers need to fill a hole that Murphy suggests could logically lead the two teams to one another.
Murphy notes:
After some poking around via texts and calls to various and trusted NHL sources, there was no indication that the Boston Bruins and the Rangers are engaged in any substantial NHL trade talks. However, there was more than one source who said Bruins winger Jake DeBrusk is still a mainstay on the NHL trade rumor circuit amongst NHL scouts and execs.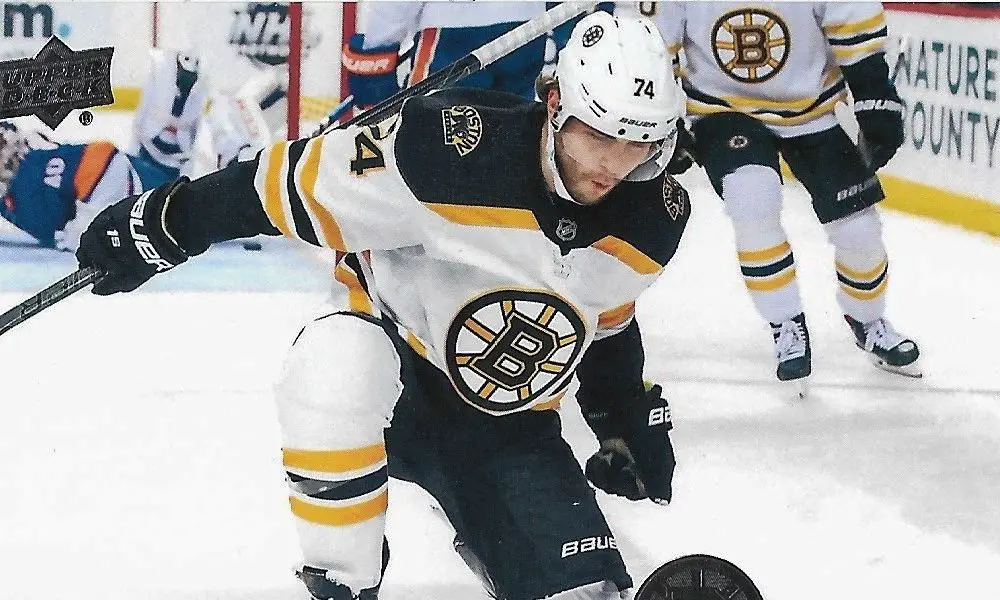 Dreger said that the Rangers are on the hunt and that could lead them to DeBrusk who hasnt exactly been consistent but a number of NHL general managers believe he has a high ceiling with the potential to be a regular contributor. Murphy notes that the ask from the Bruins might be a second-round draft pick. Its not a great return considering where DeBrusk was originally drafted but the trade wouldnt just be about getting the best return for DeBrusk.
Why Would the Bruins Move DeBrusk?
DeBrusk continues to be an interesting study in Boston. Hes had nights where hes look disengaged and often plays terrible defense, getting walked around and costing his team. At the same time, his coach seems to trust the player as much or more than some others on the roster. When Taylor Hall got demoted, DeBruskwas moved up. Cassidy has chosen to play DeBrusk late in the games and has been rewarded for the decision.
For the Bruins, its a matter of how badly DeBrusk wants it. Saying they need to see a little more second effort, there is only so much time the Bruins will spend waiting. If there are options out there and a trade that makes sense, DeBrusk needs to show hes ready to play consistent hockey. If theres no sign he gets it and it doesnt look like hes going to get a regular promotion from the teams fourth line, the Bruins are paying a lot for a replaceable player.
Next: 3 Players the Canadiens Might Be Thinking About Trading This Season