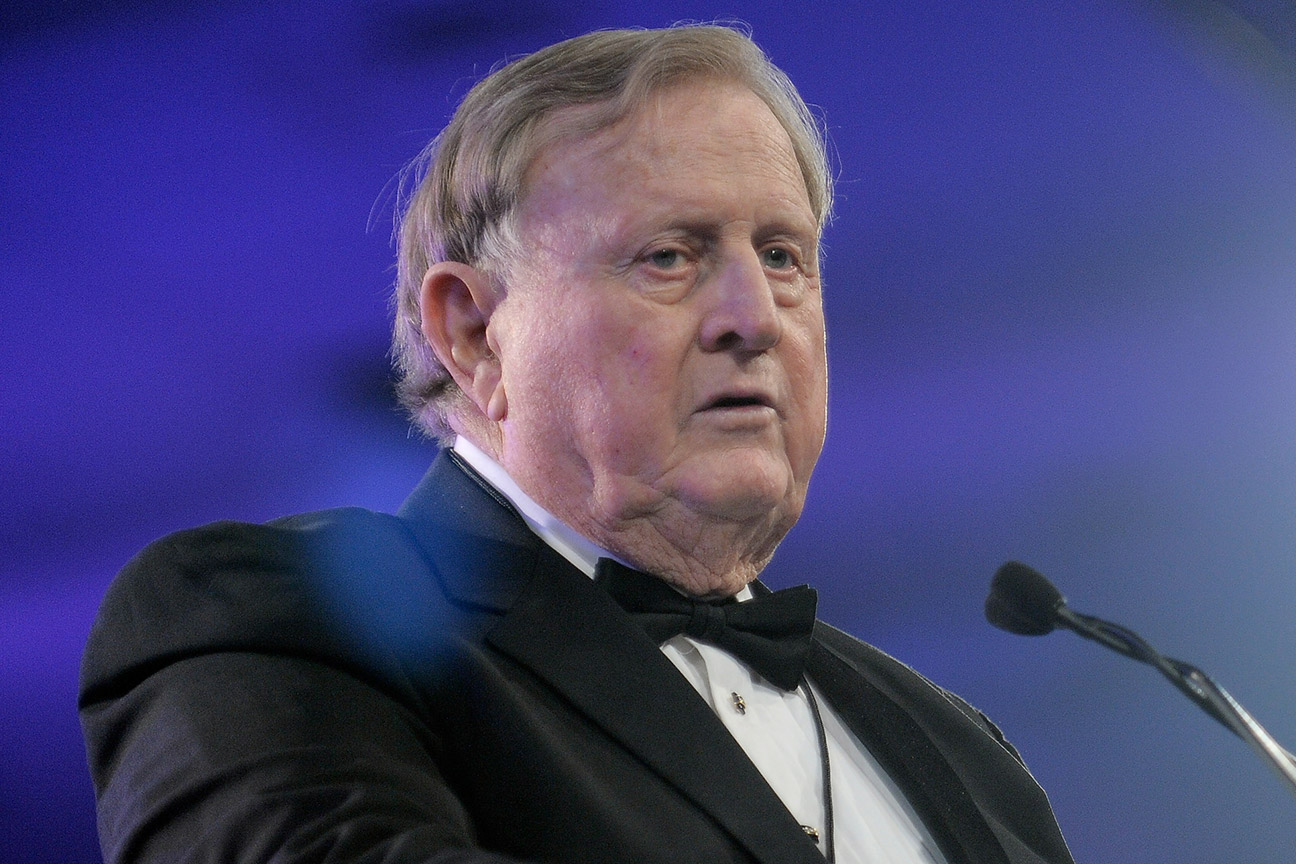 Red McCombs, the Texas billionaire who was the one-time owner of the NBA's San Antonio Spurs and Denver Nuggets as well as the NFL's Minnesota Vikings, died Sunday at the age of 95, his family announced Monday in a statement.
"Red was a visionary entrepreneur who touched many lives and impacted our community in immeasurable ways. But to us he was always, first and foremost, 'Dad' or 'Poppop,'" the statement said. "We mourn the loss of a Texas icon."
After working for and then later opening the first of his many car dealerships, McCombs co-founded Clear Channel Communications in 1972. He bought the ABA's Dallas Chaparrals and relocated the team — henceforth known as the Spurs — to San Antonio for the 1973-74 season.
McCombs was instrumental in getting the Spurs into the NBA as part of the ABA-NBA merger in 1976.
After the team rose to prominence with superstar George "The Iceman" Gervin, McCombs sold his share of the Spurs in 1982 to buy the Nuggets, which he then sold in 1985 to again rebuy his share of the Spurs in 1986. He then bought the team outright from its other investors in 1988.
"I can say Red (was) a friend," Hall of Famer George Gervin told the Houston Chronicle on Monday. "The impact he had on this city is unbelievable. We always say, 'Everything Red touches turns to gold.' It's a reality. His vision for this city, his vision for the Spurs.
"We named them (the Spurs) after the city he grew up in [Spur, Texas]. So that tells you a lot about his influence on the Spurs."
McCombs again sold the Spurs in 1993.
In yet another move that furthered his record of purchasing sports franchises and holding them for a relatively short period, McCombs purchased the Vikings in 1998 for $246 million. He owned the NFL team until 2005, when he was frustrated by efforts to secure a new stadium and sold the team to the Wilf family for $600 million. During his tenure, the Vikings twice reached the NFC Championship Game.
"Red embodied his famous 'Purple Pride' phrase and remained a staunch Vikings fan after passing the torch to the Wilf family in 2005," the team said in a statement. "While Red had a clear passion for sports, it was evident what he loved the most were his children and grandchildren. Our thoughts and prayers are with the McCombs family during this difficult time."
Charline McCombs, Red's wife, passed away in December 2019.
Reuters contributed to this report.