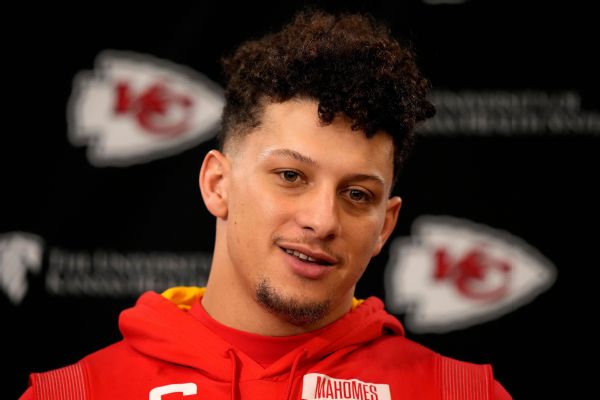 KANSAS CITY, Mo. — The focus for Kansas City Chiefs quarterback Patrick Mahomes has shifted from whether he can play in Sunday's AFC Championship Game against the Cincinnati Bengals to how effective he can be.
Mahomes indicated that his high ankle sprain has improved throughout the week and that he was able to get through the Chiefs' first practice of the week without much trouble.
"I thought I had a good day yesterday," Mahomes said Thursday. "Overall probably better than I expected being able to go out there and throw the football and get in the work I needed to get in."
Mahomes was also listed as a full participant in practice on Thursday.
Mahomes' mobility diminished and his style of play changed after he injured the ankle in Saturday's divisional round playoff win against the Jacksonville Jaguars. After leading the league during the regular season in passes from outside of the pocket, Mahomes made no such throws against the Jaguars after the injury.
But Mahomes said he thought he would be closer on Sunday to being able to scramble and make some of the signature plays he's known for.
"I feel like I can still do a lot of things but we'll see as we get closer and closer," Mahomes said. "We'll see during the game. You can't fully do exactly what it's going to be like in those moments in the game. All I can do is prepare myself the best way possible and then when we get in the game you hope adrenaline takes over and you can make those throws when you need to."
Each week, Mahomes communicates with Andy Reid and the offensive coaches about which plays from the game plan that he favors. He said that process this week would be more important.
"Obviously this week it's going to be a little bit different," he said. "I'll give them a feel for how I feel about each and every play, if it's a play I think we can utilize or if it's a play that might not put me in the best position. I'll let them know that. You do that every week but obviously this week it's a little more important to let them know what I'm comfortable with."