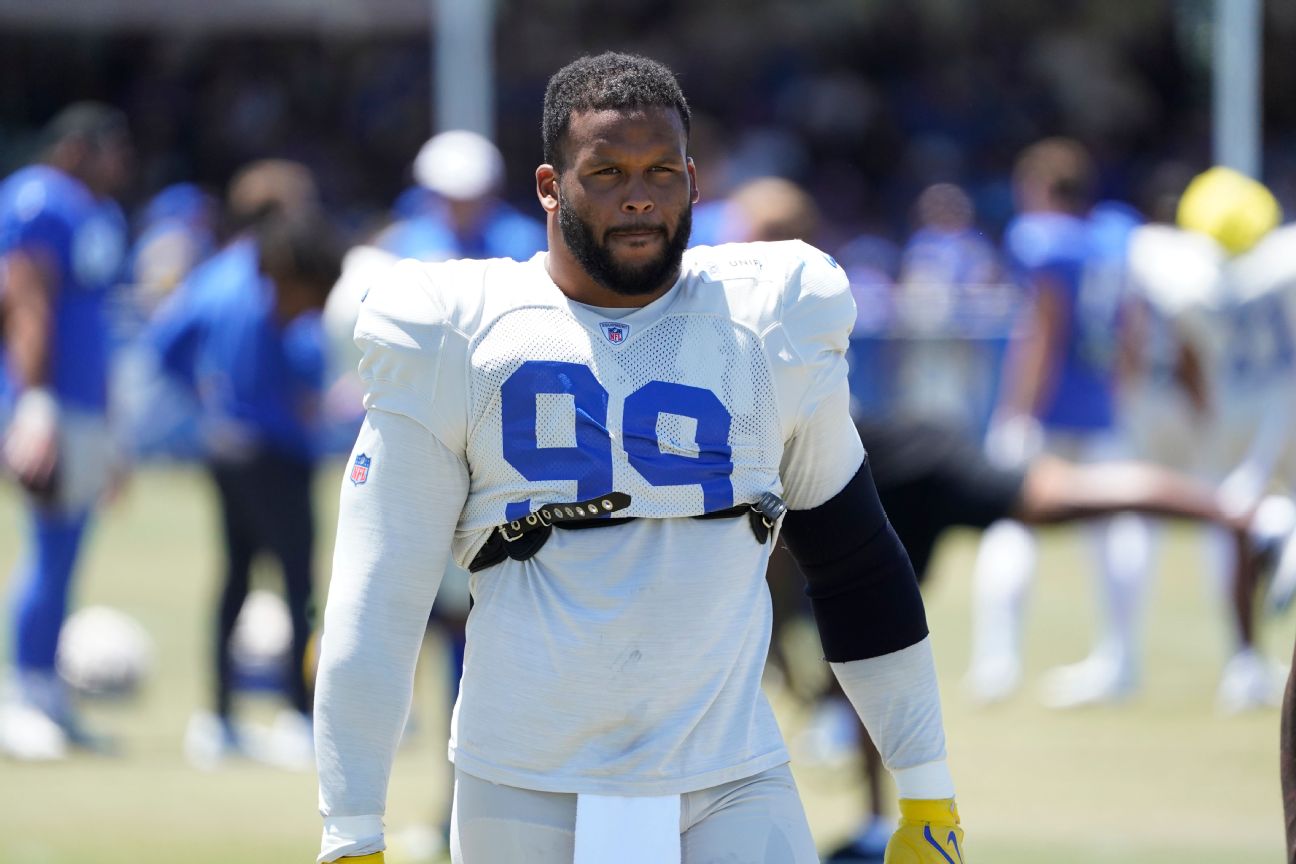 Aaron Donald downplayed swinging a helmet at Cincinnati Bengals players in a brawl at a joint practice between last season's Super Bowl teams this past Thursday.
"It was just a practice. It was football," Donald said Wednesday in an interview for an upcoming episode of the AP Pro Football Podcast. "I don't really want to go back to nothing negative that happened and talk about something that happened in a practice. My main focus is Buffalo."
The three-time AP Defensive Player of the Year and seven-time All-Pro was thrown to the ground after swinging a helmet while players threw fists in a free-for-all that ended the session between the visiting Los Angeles Rams and the Bengals.
Asked if he addressed the incident with his teammates and Rams coach Sean McVay and if everything was OK, Donald, who appeared on behalf of Dr. Teal's, said only "yes."
In 2019, the Browns' Myles Garrett was suspended six games for using his helmet to hit Steelers quarterback Mason Rudolph over the head during a regular-season game.
Donald isn't subject to punishment from the NFL because the incident occurred during practice and teams are responsible for disciplining their players.
The defending Super Bowl champions begin the season next Thursday night at home against the Buffalo Bills.